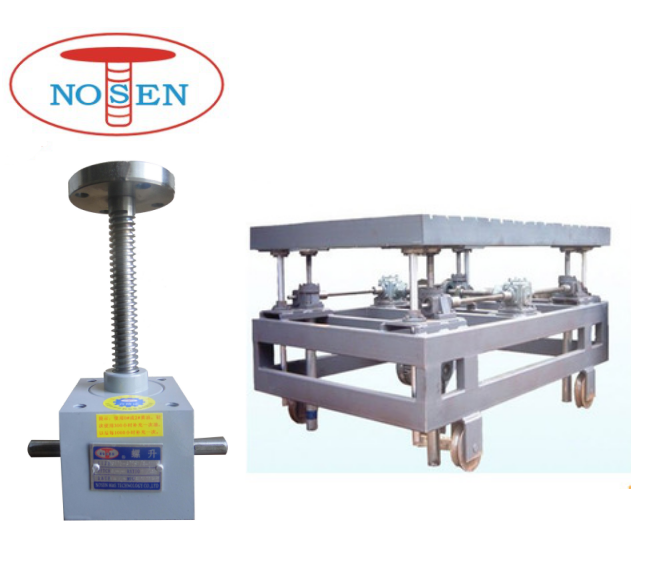 We select Heavy Duty Screw Jack table components following clients` application details, such as lift table sizes, loading, lifting speed, working conditions etc.
Heavy Duty Screw Jack Lift Table Features:
1. Heavy duty, self-locking, positioning precision, uniform lifting speed, fully synchronization, easy installation, easy operation
2. Two screw jacks lift table, three screw jacks lift table...twenty screw jacks lift table.
3. Extremely high capacity requirements of need very precise up or down control. It's of high mechanical, they are an excellent choice when hydraulic, pneumatic or chain systems are prohibitive choices.

4. Widely used in theatre and stage construction, plants for the production of sheet steel and steel pipes, wood working machines, plastics processing machines, textile machines, assembly equipment in the automobile and aircraft industries, food and beverage production equipment as well as packaging machines.
Selection Guide: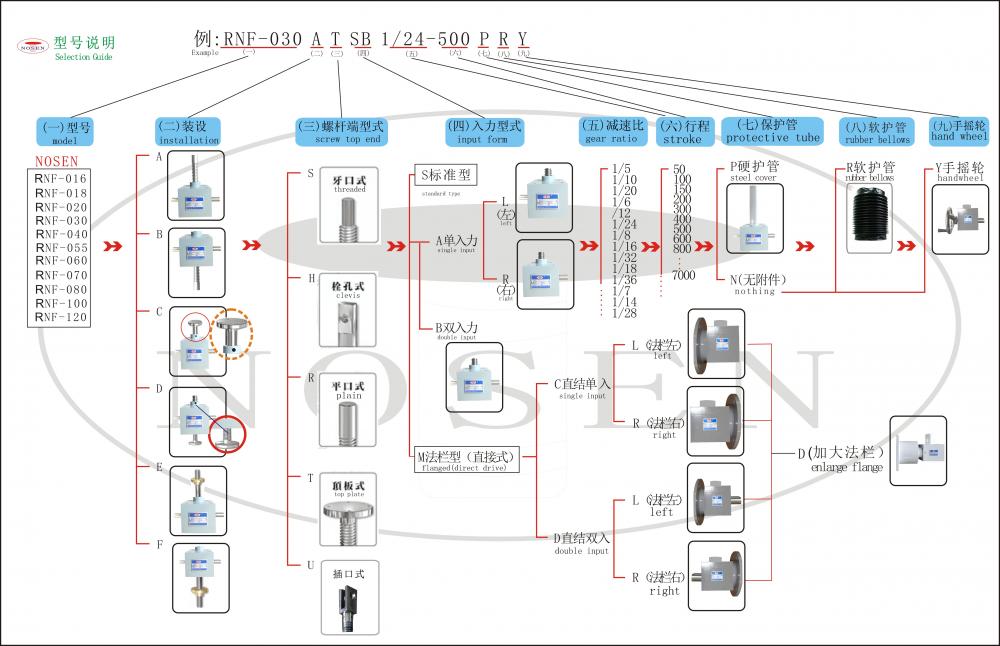 Example:RNF016-A-R-MDR-1/16-300-P
1).RNF016→Model→Max working load 1KN/set
2).A→Installation→Upright
3).R→Screw Top End→Plain end
4).MDR→Input form→Flanged type-Double input-Right flange
5).1/16→Gear ratio
6).300→Travelling storke 300mm
7).P→Protective tube→Steel cover
Applications:
*Energy &

Communications

Solar Panel Tracking Systems, Satellite Dish Tracking

*Water Projects &

Hydropower Station

Sluice Gates, Water Gates, Penstocks, Tilting Barriers,

Raise & Lower Power Station Dampers

*Iron & Steel

Heavy Plate Steel Mills on Roll Adjustment, Steel Pipe Mills

for Roll Adjustment and Back Stops and Tensioners

*Food Processing

Dough Presses, Roll Adjustment, Tunnel Freezer, Curing Ovens,

Tensioners, Conveyor Height Adjustment

*Civil Engineering
Building Ventilation, Bridge Lifting
*Railways
Maintenance Jacks and Railway Carriage Lift
*Theatre

synchronized lifting table for Stage Elevator Platforms

Creation of Orchestra Pits, Screen Manipulation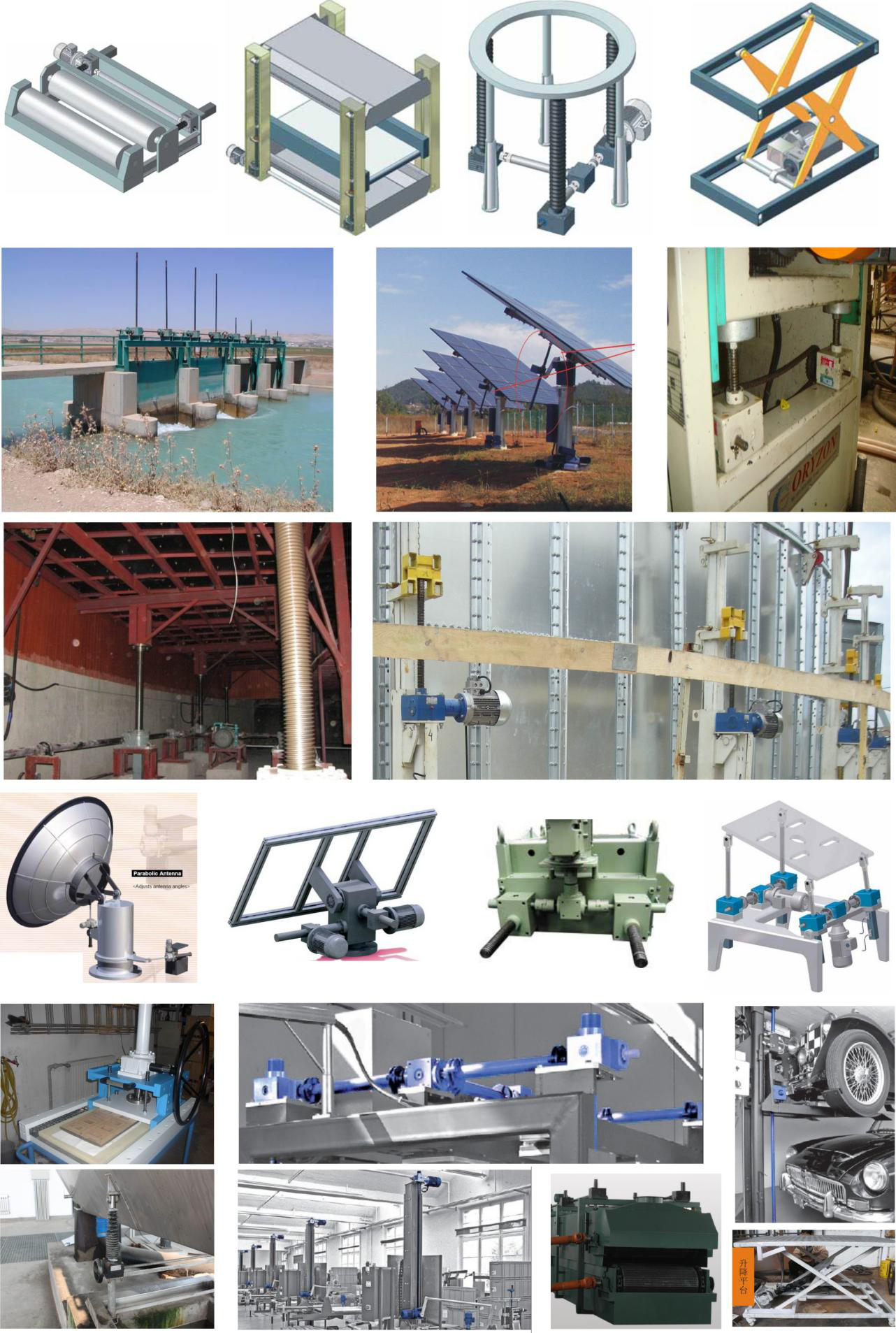 package